Blog
Rattan Laundry Baskets - Woven Wicker/Cane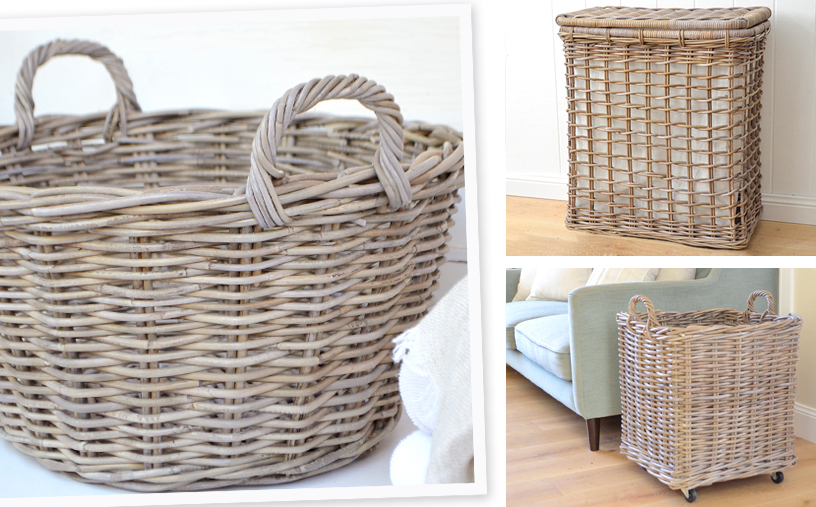 Beautiful Rattan Laundry Baskets Available
Get the perfect laundry with the wide range of rattan and woven wicker/cane items currently in stock at French Knot.
Made from beautiful handwoven cane, we have a variety of styles in a wonderful antique grey cane colour that is perfect for your country style or French Provincial look. Our range includes the popular Washing Basket (pictured above). A strong basket made from whole cane, this is a timeless classic that looks beautiful in your laundry and outside when you're hanging up your washing. Included in this stock is a great range of stylish yet functional laundry baskets.
Best sellers also include the Small Rattan Laundry Basket that is currently selling for $59.95 (check it out here). Great value for money, the pale greywash colour is sophisticated and subtle which the practical design with the hinged lid and cotton lining make it a lovely way to keep your home tidy and looking its best.
We also stock a range of other sizes and shapes that are also well priced. We have a medium sized version (similar to the small but bigger) for $69.95 and a large version for $79.95.
If you are after a different shape then you could opt for the round laundry basket for just $69.95 or the top of the range Porto laundry basket for $174.95.
Why not check out our amazing range today!
Date posted: 2017-07-28 | posted by: FKadmin
Tweet
Comments
The ones with the handles look like really good solid baskets.
Date: 2017-09-28 | comment by: Mike