Blog
Handmade Ceramics for Beautiful Tables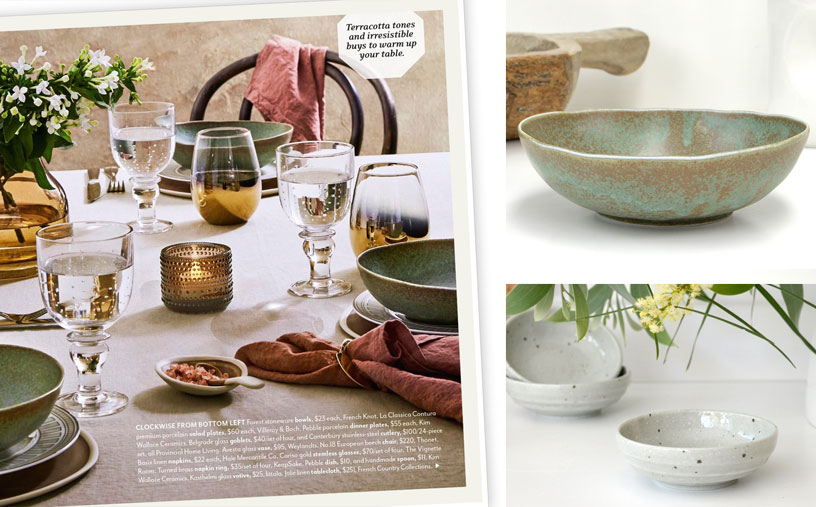 The hot trend in tableware is handmade ceramics. Gone is the plain white china. Today, meals at fine restaurants worldwide, and at our local cafes, are being served on gorgeous handmade dishes. These plates and bowls have amazing individual character and showcase the creativity of their makers. It's all part of bringing that artisanal experience to diners.
It's easy to achieve this look at home by buying a few key pieces and mixing and matching with other plates and dishes to create a unique look that suits your mood or the season.
Take inspiration from this amazing table setting in Australian House & Garden's June issue. Featuring French Knot's handmade ceramic Forest Bowls in green, they are teamed with other plates and glassware in autumnal tones to create the perfect setting for a warming winter feast.
See all our handmade ceramic bowls and plates in our Serving Bowls range and in our Dip Bowls range.
Date posted: 2017-06-21 | posted by: FKadmin
Tweet
Comments
You have a great range and I really love the handmade ceramics. I love browsing your site!
Date: 2017-07-28 | comment by: Liz