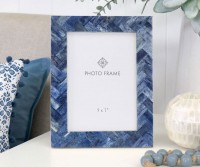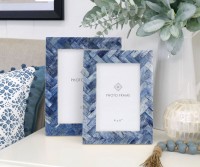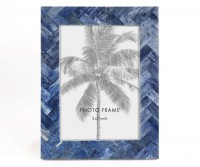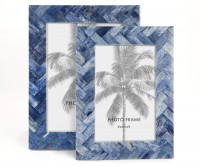 Santa Cruz Blue Photo Frame 5x7"
$44.95Choose Giftwrap
A stunning photo frame showcasing the beauty of a handcrafted piece. This is made from bone inlay with a blue stain that creates an gorgeous watercolour effect. The herringbone pattern adds an extra textural element. Perfect for framing some of your favourite memories and displaying in pride of place in your coastal style or Hamptons home.
Complete frame measures approx 22cm tall by 16.5cm wide and 10cm deep ( with stand extended). Designed for a larger 5x7 inch photo. The frame comes with a stand at the back so you can use it portrait or landscape.
---
---

$19.95

---

$29.95

---

$34.95

---

$24.95

---

$32.95

---

$13.95

---

$24.95

---

$37.95