Hunter 3-Tier Wooden Tray Stand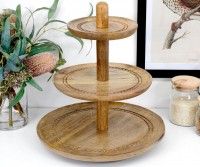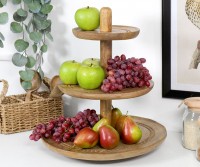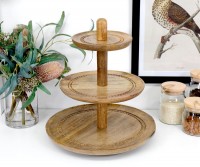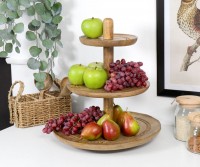 Hunter 3-Tier Wooden Tray Stand
$94.95
Capture a rustic, handmade style with this impressive 3-tier tray stand. Made from natural mango wood with a rich, warm finish, this stand is easy to assemble (and disassemble if you need to for easy storage). Each piece is handcarved with a pretty dot detail around each of the three trays. Designed to create a farmhouse style, you will see some variations between pieces which add to the unique character of each piece.
Assembled stand measures approx 45cm tall. The largest tray measures approx 40cm in diameter. The middle tray measures approx 30cm in diameter. The smallest tray measures approx 20cm in diameter.
*Note that mango wood is a natural material and variations in colour and wood grain are an inherent feature of this product.
---
---

$69.95

---

$24.95

---

$74.95

---

$64.95

---

$69.95

---

$39.95

---

$79.95

---

$15.95