Peony Set 3 Blue & White Ceramic Balls - 7cm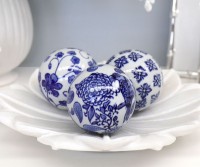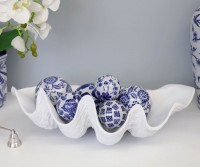 Peony Set 3 Blue & White Ceramic Balls - 7cm
$24.95
This set of 3 small ceramic balls come in a classic blue and white with three different designs. These are great for placing in a bowl on your coffee table. Mix and match with other sets to create your perfect look.
Each ball measures approx 7cm in diameter.
*Note: These items are handpainted and kiln fired so minor variations will occur that should not be considered imperfections.
---
---

$29.95

---

$39.95

---

$4.95

---

$35.95

---

$19.95

---

$14.95

---

$64.95

---

$49.95