Zara 2-Tier Rattan Tray Stand - Rectangle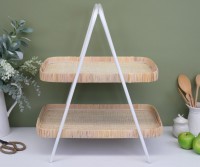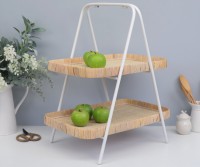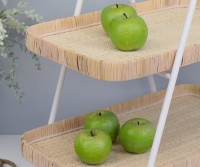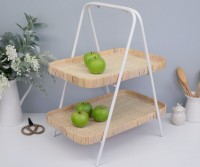 Zara 2-Tier Rattan Tray Stand - Rectangle
On Sale 50% OFF
$77.50 $154.95
The Zara is a lovely 2-tier display stand made from rattan and metal. The folding metal stand comes in a fresh, white-painted finish and supports the two generously large rectangle trays made from rattan.
This 2-tier tray stand is an impressive piece that is great for all kinds of display. Brings a fresh, natural and coastal style to your home.
Measures approx. 66cm long, 36cm wide and 53cm tall.
*Comes with the stand folded flat. Simple to unfold and then place the trays on the supports. Note that this piece includes handwoven and handmade items and minor variations should not be considered faults.
---
---

$25.95

---

$44.95

---

$64.95

---

$20.95

---

$44.95

---

$62.95

---

$89.95

---

$64.95