Denim Blue Bead Garland with Tassel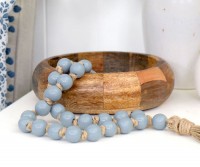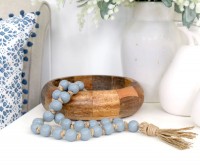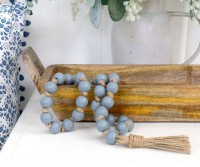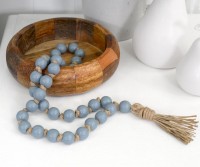 Denim Blue Bead Garland with Tassel
$14.95
A great decorator item, this string of wooden beads comes in a soft and pretty blue-grey colour. Strung onto a jute rope with a little knot between each bead, the garland finishes in a tassel of twine.
Use this to drape over the edge of a bowl or tray. Hang around the neck of a large vessel to add detail and texture. Or even hang on a hook on the wall. This a beautiful way to add the perfect finishing touch to your decor.
Measures approx 55cm long with tassel. Beads are 2cm in diameter.
---
---

$14.95

---

$19.95

---

$555.00

---

$54.95

---

$59.95

---

$8.20

---

$34.95

---

$24.95