Blueberry Eucalyptus Garland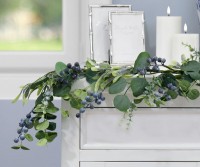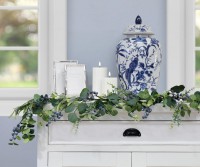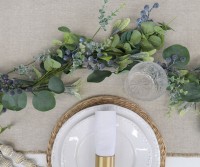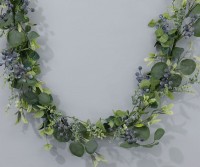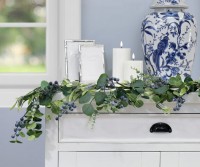 Blueberry Eucalyptus Garland
$49.95
Bring that wow factor to your Christmas decorations with this garland featuring faux native eucalyptus leaves and blue berries. The pretty soft greens of the leaves along with the traditional berry motif really set the scene for your festive season decorating. With some of the leaves lightly sprinkled with glitter this amazing garland will really set the scene for your Christmas celebrations.
This garland can be draped along the front of your mantelpiece or buffet or down the banisters. A garland also makes a stunning table centrepiece for special occasion dining. Bend the garland to twine among your candlesticks and serving dishes to wonderful effect.
Measures approx 182cm long.
Remember that the stems of your garland may need to be bent back into the correct place after being packed and sent from the factory. Just gently bend them to create the look you prefer.
---
---

$1,180.00

---

$39.95

---

$215.00

---

$105.95

---

$54.95

---

$34.95

---

$104.95

---

$19.95