Hollingbury Peony & Parrots Planter Pot - Small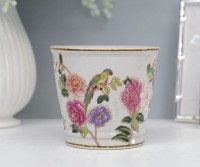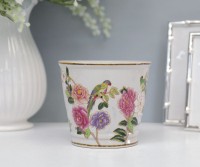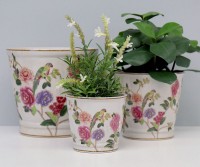 Hollingbury Peony & Parrots Planter Pot - Small
$29.95
Capture the beauty of an English country estate with this stunning small planter pot. It comes in a classic tapered shape. Adorned all over with a lush and intricate handpainted design of green parrots perched among large peony flowers in pinks and purples. A timeless classic this traditional style ceramic planter makes a wonderful statement piece. Has a draining hole with a rubber stopper.
Small measures approx 12 cm height and 13.5 cm diameter (at the top). Holds a 4-inch (10cm) plastic pot.
*Note that these are handpainted items so minor variations are to be expected and should not be considered imperfections but add to the unique character of each piece.
---
---

$185.00

---

$29.95

---

$14.95

---

$19.95

---

$14.95

---

$44.95

---

$44.95

---

$44.95