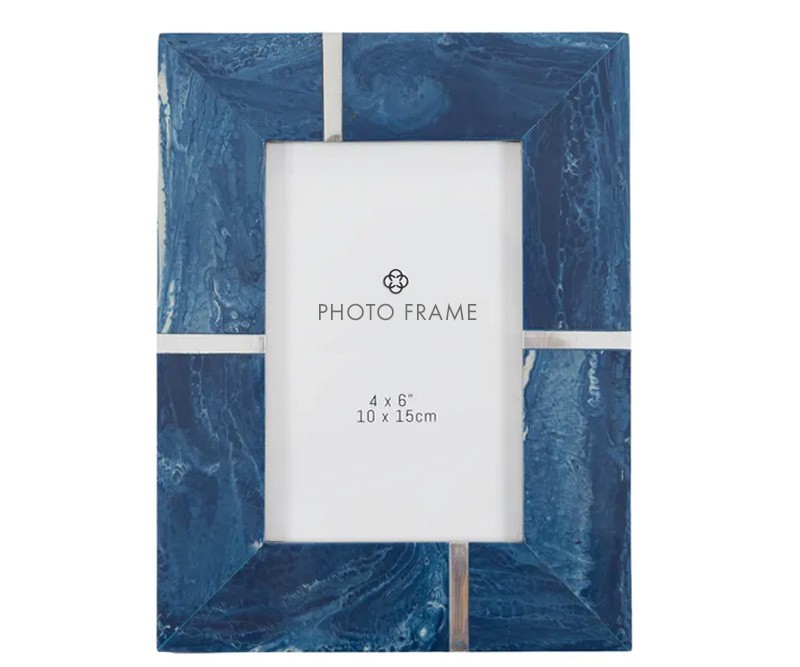 Ocean Blue Resin & Silver Frame 4x6"
$34.95Choose Giftwrap
A lovely photo frame for displaying photos of your loved ones or favourite events, this is made from a deep blue resin that beautifully evokes the movement and colours of the sea.
Slender bars of silvery stainless steel add drama and elegance to this frame. This is one you will love down the years.
Designed for a regular 4x6 inch photo, this frame measures approx 22cm tall and 17cm wide. Comes with a stand at the back so you can use it either portrait or landscape.
---
---

$24.95

---

$39.95

---

$26.95

---

$23.95

---

$34.95

---

$26.95

---

$24.95

---

$14.95