Cotswold Floral Planter Pot - Small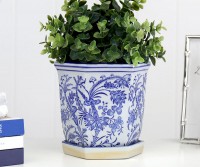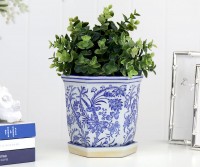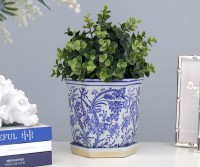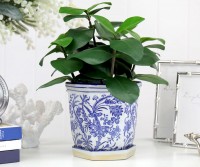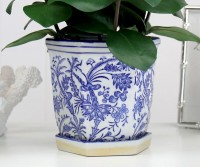 Cotswold Floral Planter Pot - Small
On Sale 25% OFF
$22.45 $29.95
A gorgeous planter pot in indigo blue and white, the Cotswold has a charming hexagonal shape and comes with a matching saucer. Decorated all over with a lush design of pretty flowers and foliage. This petite plant pot is a real delight and perfect for those smaller indoor plants or herbs in the kitchen. The pot has a drain hole in the base to let excess water run into the saucer below.
Measures approx 15cm in diameter and 15cm tall. Holds a 4-inch (10cm) plastic pot.
Also available in medium and large sizes.
---
---

$39.95

---

$34.95

---

$54.95

---

$29.95

---

$24.95

---

$49.95

---

$22.45

---

$22.45