Carlisle Round White Lace Ginger Jar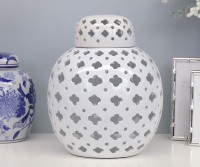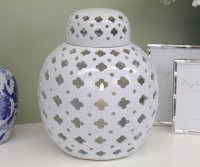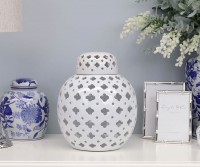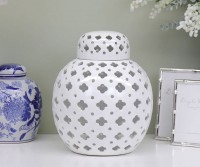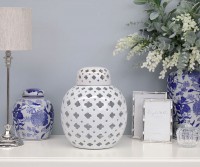 Carlisle Round White Lace Ginger Jar
$74.95
This large decorative ceramic jar is a lovely twist on a traditional temple or ginger jar. It comes in a fresh white and beautiful round ball shape with a decorative lid and features the amazing detail of dainty quatrefoil shapes cut out to create a lace-like effect.
This looks fantastic as part of your display on your open shelving. Try placing a flameless candle inside to create a gorgeous ambience in the evening.
This Hamptons style ginger jar measures approx 32cm tall and 23cm in diameter.
---
---

$79.95

---

$69.95

---

$12.95

---

$34.95

---

$39.95

---

$19.95

---

$19.95

---

$79.95