Olivia Freshwater Pearl Earrings - Gold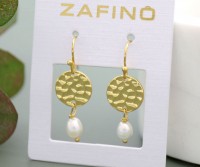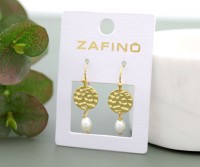 Olivia Freshwater Pearl Earrings - Gold
$39.95
14k gold plated
A modern classic, these gorgeous hammered gold discs are adorned with dainty little freshwater pearls and add a contemporary yet feminine touch to any outfit.
14k gold plated and crafted from nickel free hypoallergenic alloy, they can be worn every day or on that special occasion, so go on, spoil yourself.
Each earring measures 39mm long and 12mm wide.
---
---

$12.00

---

$19.95

---

$39.95

---

$65.95

---

$54.95

---

$29.95