Gourmet Salt No.2 - Sel du Boucher (for Meat)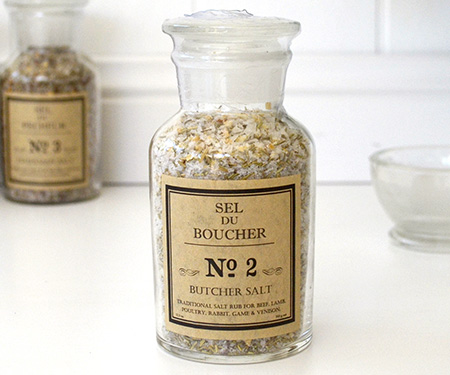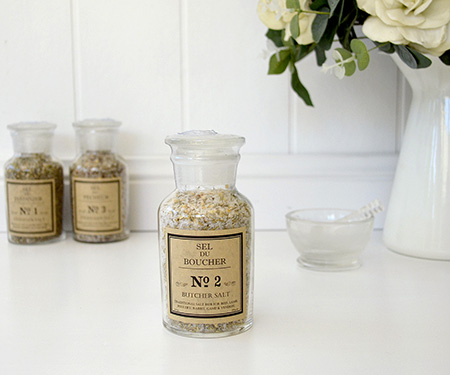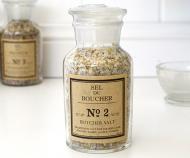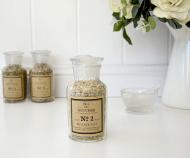 Gourmet Salt No.2 - Sel du Boucher (for Meat)
$29.95
This gourmet salt rub comes presented in a beautiful, vintage apothecary style jar and makes a great gift. The salt comes from Murray and Darling River Artesian Basin salts that are processed at Pyramid Hill in Victoria Australia. This is complemented with quality Australian herbs.
This mixture includes a blend of garlic and rosemary making it an ideal accompaniment to beef, lamb, rabbit, game and venison.
When you have finished the salt, just wash the jar in warm water and repurpose it.
Measures 15cm x 9cm x 9cm.
Gourmet Salt No.1 (Herb Salt) and Gourmet Salt No.3 (for Fish) also available.
---