Hello Yellow Spot Doormat Vinyl Backed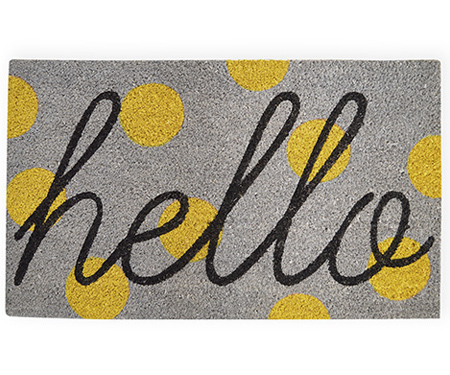 Hello Yellow Spot Doormat Vinyl Backed
$29.95
Featuring a bold contemporary design of large yellow spots with the word 'hello' in handwritten style on a grey background, this regular size doormat is a charming addition to your entryway.
This is a slimline doormat with natural coir fibres on a vinyl backing. Measures 45cm x 75cm and approx 1.5cm thick.
*To ensure best performance and longlasting beauty of your door mat, please make sure that it does not get wet and be aware that cats and birds scratching the door mat will damage it and lead to excessive shedding.

---