Gold Pineapple Double Wall Hook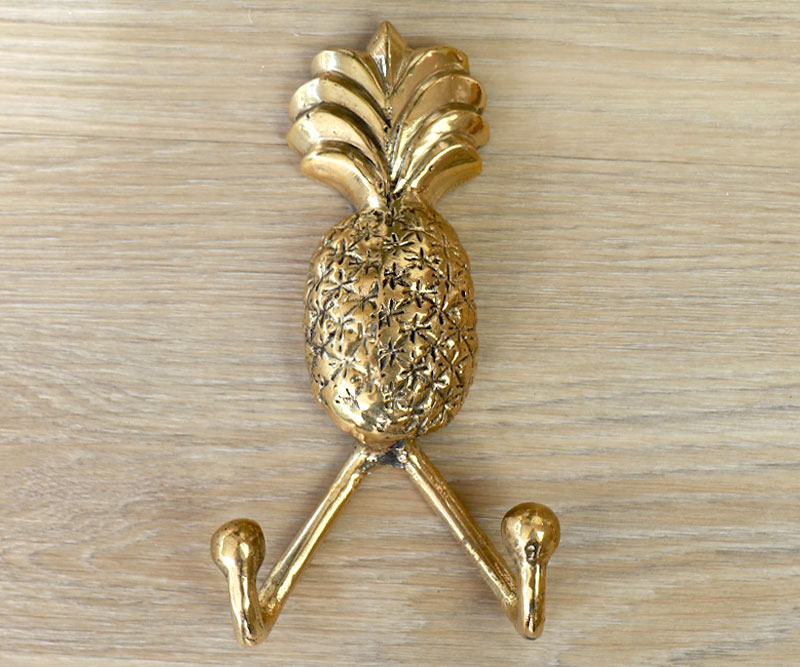 Gold Pineapple Double Wall Hook
On Sale 30% OFF
$31.47 $44.95
This great double wall hook is made from brass and modelled as a pineapple. Hand cast and hand polished, this is a weighty and impressive piece.
Fix to the wall by hanging on a screw (there is a keyhole hanger on the back).
Measures approx 19cm long, 7cm wide and comes 4cm out from the wall.
---
---

$19.95

---

$19.95

---

$19.95

---

$19.95

---

$6.95

---

$6.95

---

$9.95

---

$34.95