Claudia Blue & Green Floral Scarf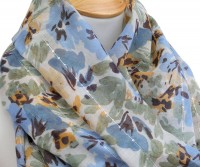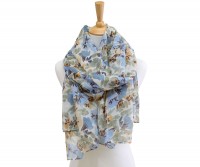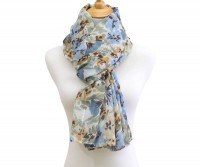 Claudia Blue & Green Floral Scarf
$19.95
Bringing you the beauty of the spring meadow, the lovely Claudia Scarf is made from a soft floaty fabric and decorated with a design of lush flowers in soft earthy colours of sage green, sky blue and light ochre. Lines of tiny silver sequins run the length of the scarf and add a dainty touch of sparkle as you move.
This is a charming accessory that you will reach for during spring and autumn. Bundle it closer around your neck for a cosy warmth during winter.
Measuring approx 190cm by 90cm.
Materials: 100% polyester.
---
---

$19.95

---

$39.95

---

$18.95

---

$19.95

---

$15.95

---

$19.95

---

$19.95

---

$14.95