White Marble Apple - Large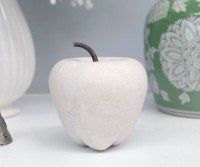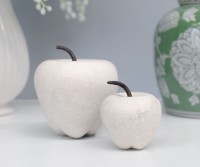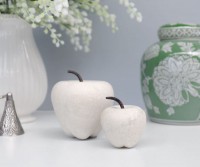 White Marble Apple - Large
$54.95
Handcarved from white marble, this lovely home decor accessory has an elegant, smoothly carved profile and is topped with a curved metal stem. This is an impressive piece that brings the beauty of natural marble to your home.
Measures approx 11cm tall and 10cm in diameter. Also available in a smaller size.
*Note that as a natural stone, marble can vary in colour and even feature veins of different colours. Items may vary slightly from photo shown.
---
---

$35.95

---

$39.95

---

$49.95

---

$49.95

---

$19.95

---

$30.95

---

$19.95

---

$18.00