Claridge Blue & White Ginger Pot - Small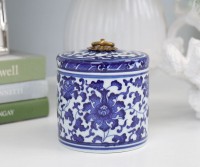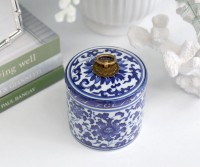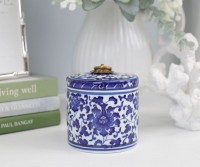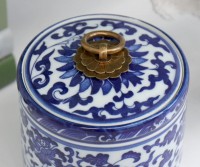 Claridge Blue & White Ginger Pot - Small
$49.95
A charming blue and white ceramic jar with lid can be used anywhere in your home. The lid is
adorned with a pretty brass floral disc and loop handle and beautifully decorated with floral designs in a rich indigo on a white background. Place in the bedroom for jewellery, in the bathroom for storing small items or just as a display piece around the home.
Measures approx. 9.5cm tall and 9.5cm in diameter.
---
---

$59.95

---

$39.95

---

$54.95

---

$44.95

---

$29.55

---

$124.00

---

$49.95

---

$59.95