Blue Fairy Wren Framed Canvas Painting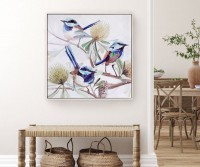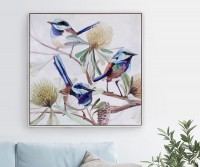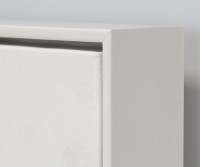 Blue Fairy Wren Framed Canvas Painting
$225.00
This stunning large painted canvas comes in a chic white frame and is ready to hang. The beautiful group of three little fairy wrens perched in a banksia tree is printed onto canvas and then hand painted to create a unique look with thick brushstrokes. Because this painting is hand finished, each one is a unique piece.
Measures 83cm by 83cm and approx 4cm thick. Painted onto a stretched canvas and framed in white.
*Freight Costs
Because our website uses an Australia Post parcel freight calculator, it may not charge the correct charges if you are ordering an item that is too large for Australia Post to carry. This can include items like large paintings, long doormats or furniture. If this is the case we will get in touch with you to let you know of the correct freight charges for your item to your location.
---
---

$14.95

---

$225.00

---

$199.00

---

$36.95

---

$215.00

---

$199.95

---

$42.95

---

$34.95