Elliot Set 5 Gardener's Tools in Basket Tray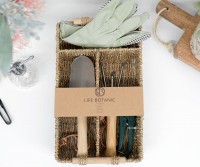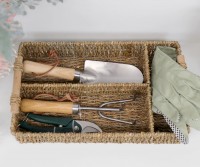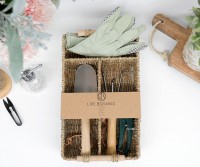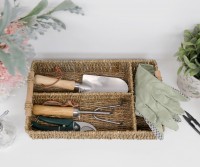 Elliot Set 5 Gardener's Tools in Basket Tray
$64.95
Give the gift of gardening joy with this lovely basket of essential tools. Presented in a practical, country style woven basket tray, the set includes a trowel with wooden handle and a handy leather wrist strap, a hand rake, a pair of secateurs and a pair of pale green cotton canvas gloves.

Storage tray measures approx. 37cm long, 22cm wide and 8.5cm high (including the wooden handles).
Trowel measures approx. 27cm long and rake measures approx. 25cm long, secateurs measure approx. 19cm long.
---
---

$185.00

---

$120.00

---

$19.95

---

$39.95

---

$39.95

---

$16.95

---

$14.95

---

$42.95