Bathroom Soap Saver - Natural Soap in Hemp Bag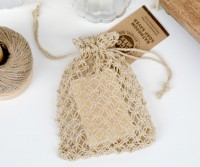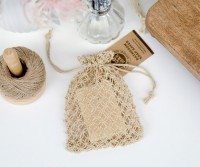 Bathroom Soap Saver - Natural Soap in Hemp Bag
$36.95
Soap on a rope reinvented!
Natural Honey Soap in Hemp Bag
Designed to be used while in the bag
A wonderful natural soap made with natural, the bar of soap comes in an eco-friendly bag so you can hang it from your tap or a handy hook and use by wetting your hands, rubbing them over the soap and then rinsing under your running water.
Soap measures approx 8.5cm by 5.5cm by 3cm.
---
---

$85.00

---

$12.95

---

$4.95

---

$17.95

---

$9.95

---

$67.95

---

$19.95

---

$32.95